I was born and raised in a land that is still uncontaminated today, between the Martani Mountains, where the olive tree has been the protagonist for millennia, where it is still harvested "in the family".
I remember those times as a child dedicated to harvesting and milling, the days in the fields, the stories of my grandparents, the aromas and perfumes, the passion in making a precious fruit grow and mature, essential in every home.
A little over twenty years ago, I decided to give new life to my grandparents' farm now abandoned to their labors.
Thus was born Frantoio Forsoni.
Thus was born my desire to combine tradition with modern techniques and offer you an oil of which I am responsibly proud.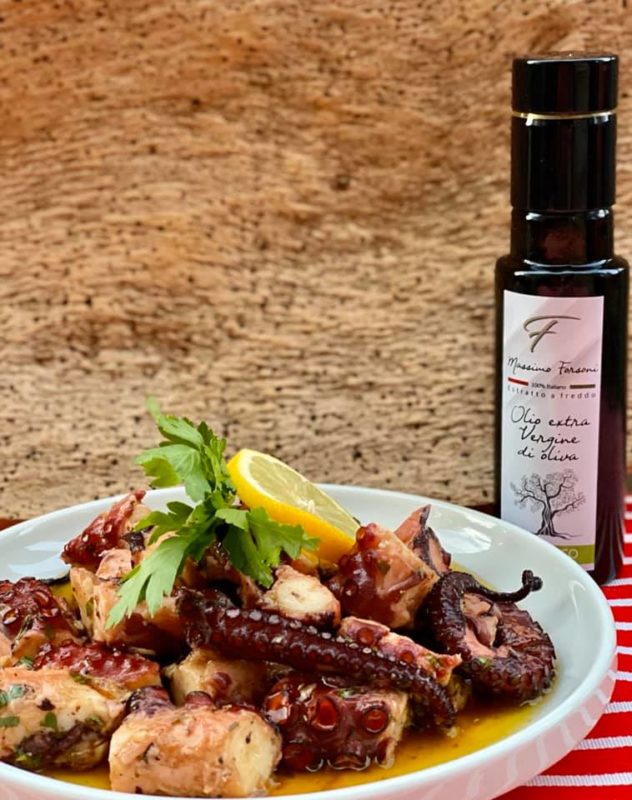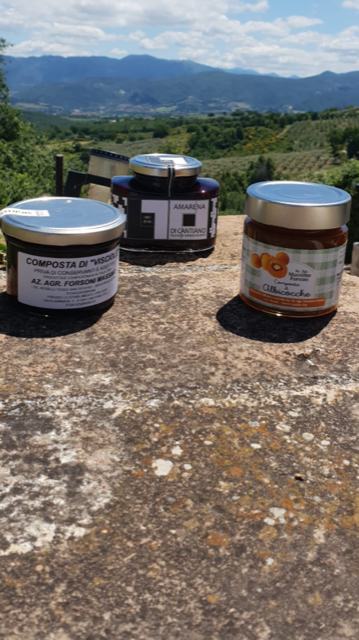 For some time I have started to create organic jams starting from some fruits that abound in my properties.
I invite you to try the apricot compote.
Soft, silky and fragrant. Made only with organic apricots.
Absolutely not to be missed is the sour cherry compote.
Small cherries that you eat plain have a sour and persistent taste, in my compote they will also conquer your palate.
A real surprise will be to taste the Cantiano cherries.
A jam with chunks of black cherries that embellishes an ice cream, a dessert or a simple slice of bread.